LITHONIA, Ga. – Some business owners in Lithonia are frustrated after a string of burglaries and car break-ins reported near Stonecrest Mall earlier this week. 
Surveillance video caught the crooks in action at a nail shop DeKalb County police said was hit last Sunday morning just after 4 a.m. 
"It's really heartbreaking, to be honest, because just a couple of weeks ago, our cars got broken into already," Couture Nails and Spa shop owner Jennifer Pham said. 
Pham told FOX 5 her goal when opening the shop four years ago was to create a tranquil experience for her customers. She says these past few days have been anything but that.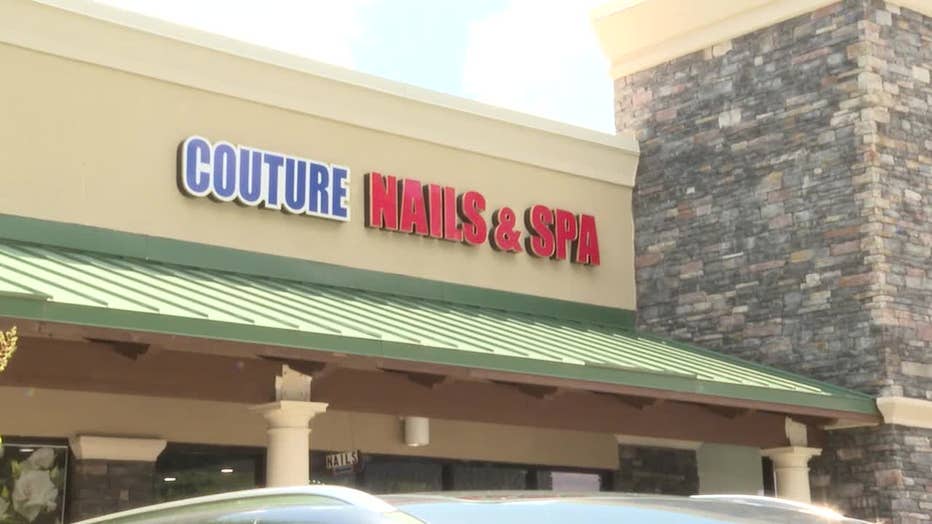 "Coming in, getting their nails and toes done … it's supposed to feel really relaxing and calm, right?" she said. "They broke in our door at 4:40 in the morning. There's three guys that came inside really fast." 
Video showed the suspects taking the cash register, which Pham said was empty. While she told FOX 5 they only got away with two ID cards, damage to the shop's front desk computer and door amounted to around $3,000.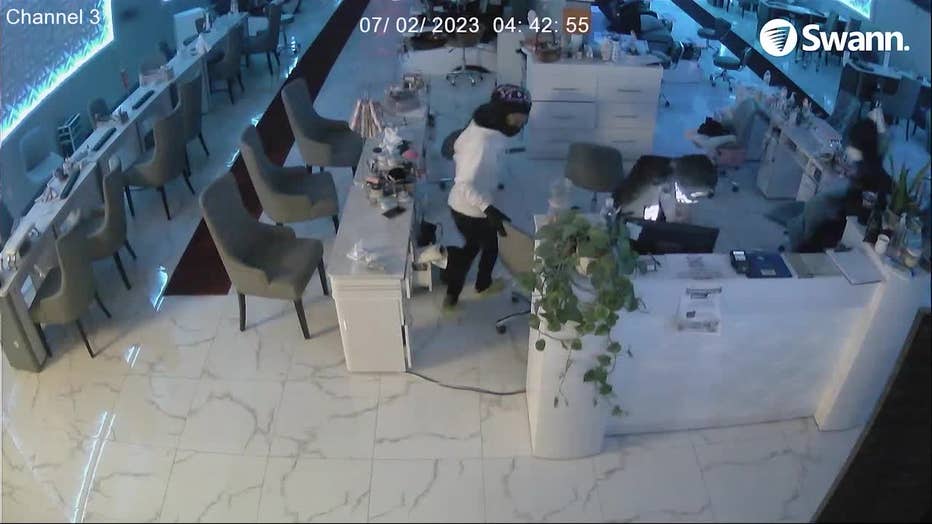 Pham said break-ins have been an ongoing issue in recent months. First, it was their cars, now it's her shop and others.
"My auntie's shop got broken in just right around the corner, five minutes away from here. [It] got broken in two times in just one week," she recalled. "We feel so unsafe. Like, [we] go to work, our cars parked outside get broken in, and now our shop
…